Winter in Niagara Falls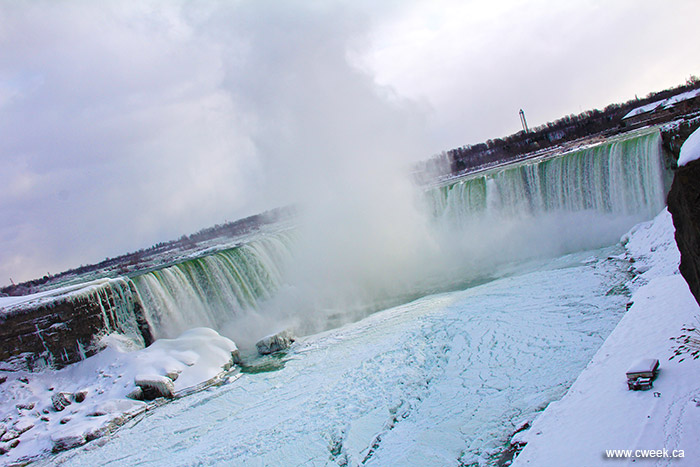 Winter brings a new dimension of beauty to Niagara Falls. It is most beautiful and impressive on a sunny winter day.
If you are planning to visit Niagara Falls in December – January, you definitely need to visit CAA Winter Festival of Lights. It is Canada's foremost illumination festival.
The mist and spray from the falls combine with the cold drifting winds of winter to spray nearby ornamental walls, trees and buildings creating lovely ice sculptures.
Be sure to bundle up warmly, because it is very cold outside.