Toronto Ribfest
Festival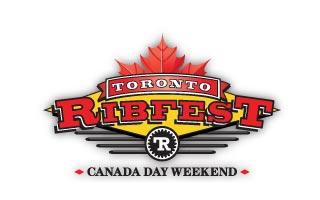 The Toronto Ribfest Food and Music Festival committee and Rotary Etobicoke look forward to providing you with fabulous food, family-focussed attractions, two stages of entertainment, and lots of other interesting features.
Web site: http://www.torontoribfest.com
ALL the profits from Toronto Ribfest go via the Rotary Etobicoke into supporting community activities and requirements. 100%.
Toronto Ribfest coming event days
Free
Dates: 2019 Jun 28 - 2019 Jul 01
Location: Etobicoke Centennial Park , Toronto , Ontario
Open:
June 28, 2019, 3 PM – 10 PM
June 29, 2019 – July 1, 2019, 11 AM – 10 PM