SING! The Toronto Vocal Arts Festival
Music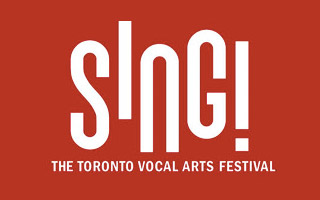 SING! The Toronto Vocal Arts Festival is Toronto's first-ever a cappella festival dedicated to celebrating Canadian and International vocal artists, and joined in collaboration by the same goal: to illustrate that the voice knows no limits – knows no constraints of genre, language or cultural background; to inspire and educate today's youth; and to foster a new and revitalized patronage for the vocal arts.
Web site: http://www.singtoronto.com/
SING! The Toronto Vocal Arts Festival coming event days
Dates: 2018 May 23 - 2018 Jun 03
Location: , Toronto , Ontario
Vocal music will take center stage at SING! The Toronto Vocal Arts Festival, taking place at various downtown locations from May 23 to June 3, 2018. Canada's premier a cappella festival features headliner performances by national and international vocal groups, intimate club shows, free concerts, educational workshops for singers of all ages and experience, and a school day vocal workshop program.
Buy tickets